SAMOS
WILDLIFE > Pythagoras Cave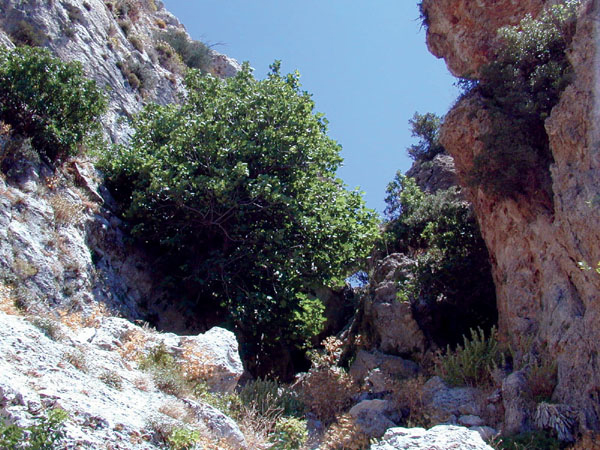 At the main intersection leading to the coastal settlements there is a sign that says "to Pythagoras' cave". There starts a rural road leading to the foot of Mt. Kerkes, which is the highest mountain of the Aegean.

There, on a steep ravine, you can find the cave where, according to the local legends, Pythagoras the famous philosopher and mathematician took shelter hunted by the tyrant Polykrates. In the cave is also located a small perennial chapel devoted to Mother Mary built by St. Paul Latrinos who wanted to be an ascetic, following the trail of Pythagoras' to his famed cave. The cave ends to two immense precipices and the pilgrims can easily go down to the point where the "holy water" is dripping from the caves' stalactites.

The view from there is impressive as the visitors are standing over sheer gorges enjoying the spectacle of the sea below them.
Please share your opinion of it with other travelers. Write a review!